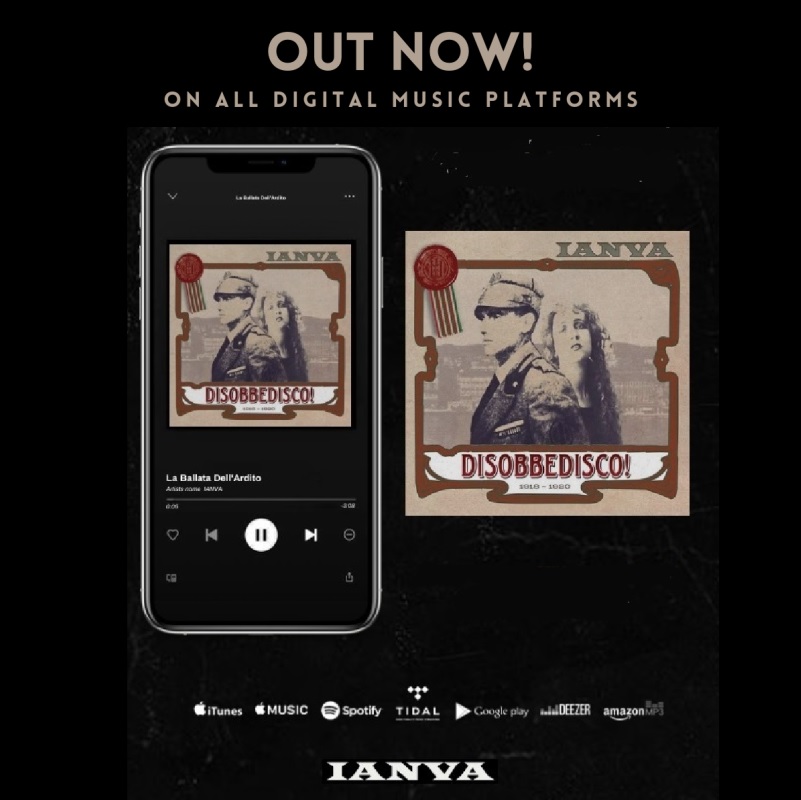 "Disobbedisco!" on all digital platforms
"Siete tutti eroi, come quelli dall'altra parte sono tutti servi.
Un pugno di eroi contro un esercito di servi ubriachi.
A chi la vittoria?
Agli eroi"
(Gabriele d'Annunzio – "Ai Legionarii" – 28 dicembre 1920)

A 100 anni dal Natale Di Sangue, a 15 dalla sua prima uscita ufficiosa, il nostro modo di augurarvi buone feste.
One hundred years after Fiume's "Bloody Christmas" and 15 years after its first release, "Disobbedisco!" on digital platforms is our special way to wish you Season's greetings.